Burgess Hill PGA Professional Michael Stoner tests the New Cobra SZ IRON versus the Cobra FORGED TEC!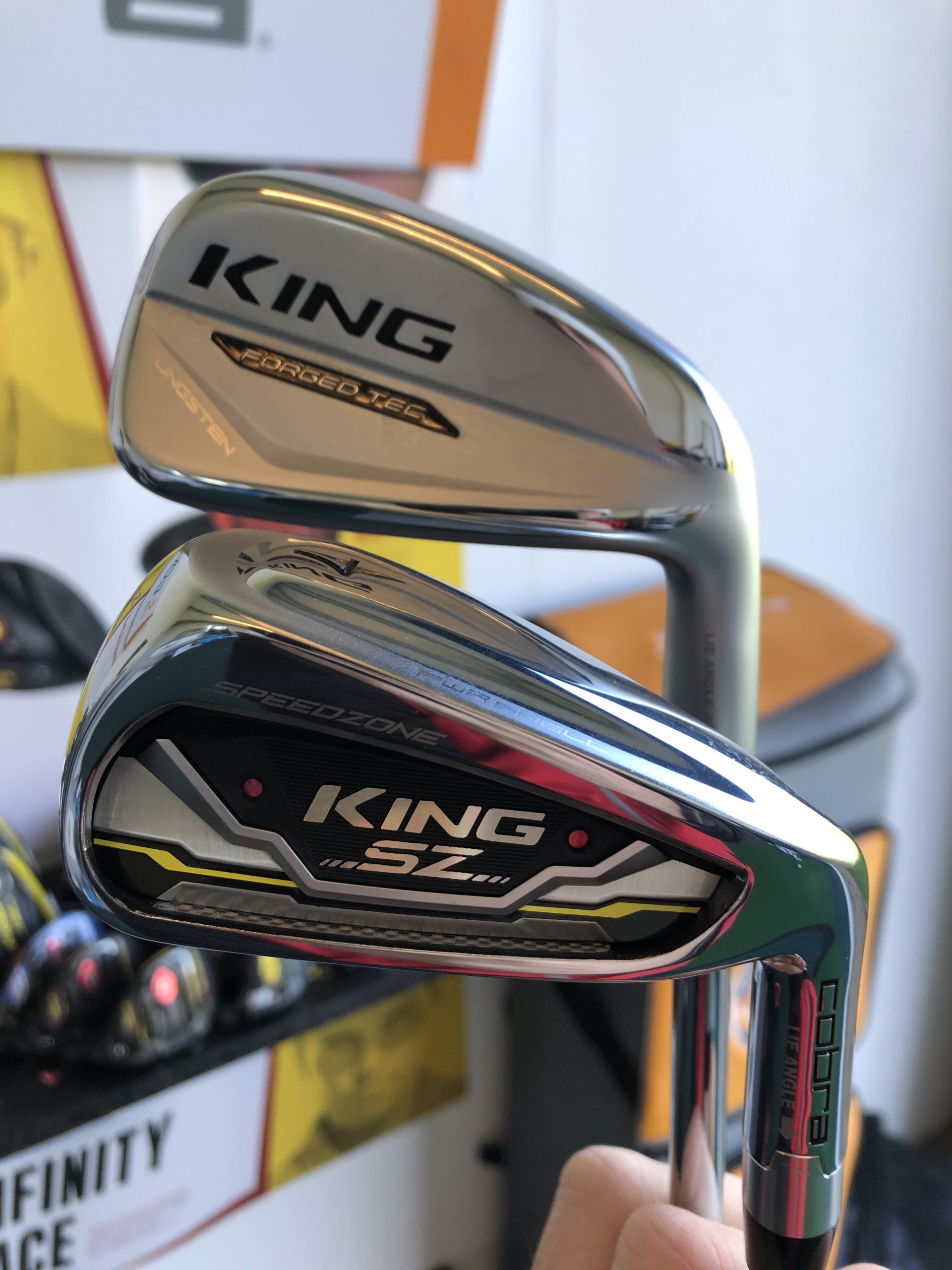 Great looking Irons from Cobra in 2020! . Here is a run down of the features of the Cobra SZ and the Forged Tec Irons! >>
COBRA SZ IRON
– A Carbon Fibre Top Line (makes it lighter for more speed and higher launch)
– A Forged Pwrshell Face (35% larger sweet spot)
– Extreme Heel and Toe Weighting (More stability at impact)
– A Co Mold Medallion (For excellent sound and feel)
COBRA FORGED TEC IRON
– A Hollow design (classical look with forgivingness of a cavity back)
– Foam Infused Cavity (creating a softer feel at impact and great sound)
– A Forged Pwrshell Face (35% larger sweet spot)
– Tungsten Toe Weighting (Maximising Distance and Precision for off Centre hits)
---
"The first thing that struck me about the FORGED TEC Iron was it's smooth finish on the back which gives it a traditional classic look. I want a set of irons that look great but they obviously must perform great as well. Interestingly, when placing both irons behind the ball they both did'nt look too 'chucky' but neither looked too thin and scary!. (Below Pic.. Left – the Forged Tec. On right – the SZ)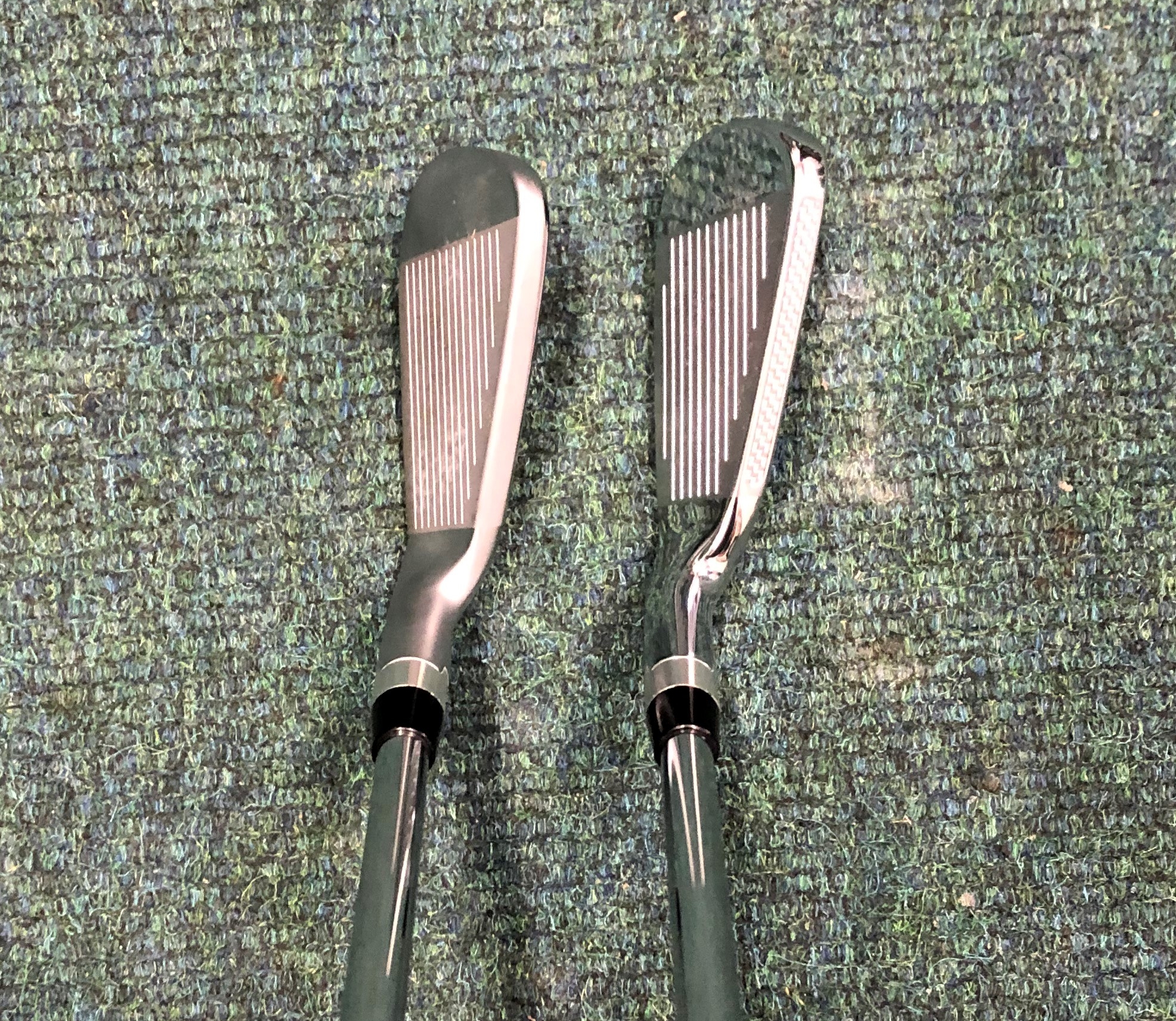 LENGTH & LIE ANGLE
"Because I am 5'10 I was using the standard length for both clubs and I like to play with 2 degree upright lie in my irons. (I like to flight the ball on a slight right to left draw). As I only wanted to compare the SZ vs Forged Tec I didnt experiment changing the lie angles of these clubs (like you can when you have a Custom Fit Session)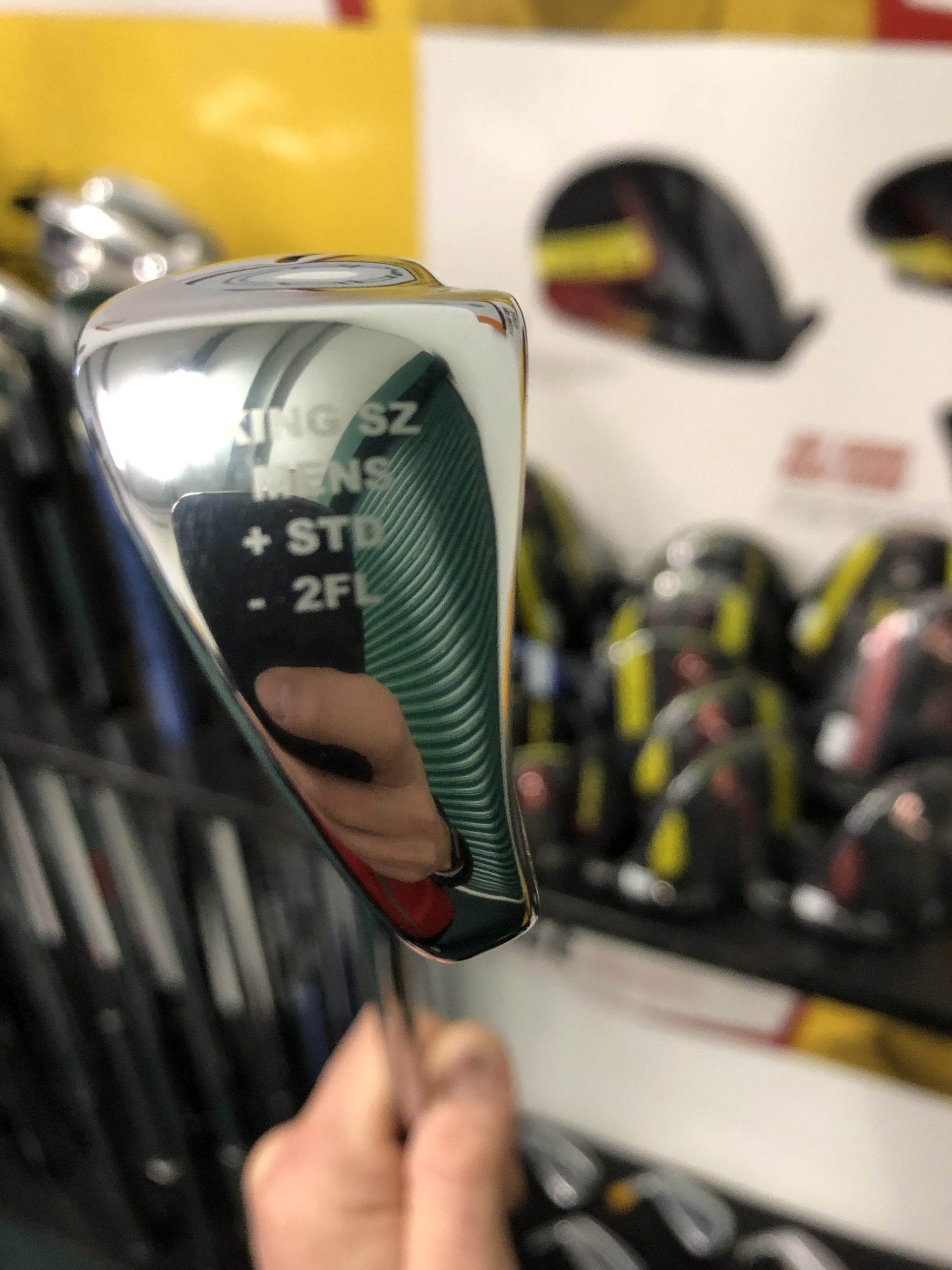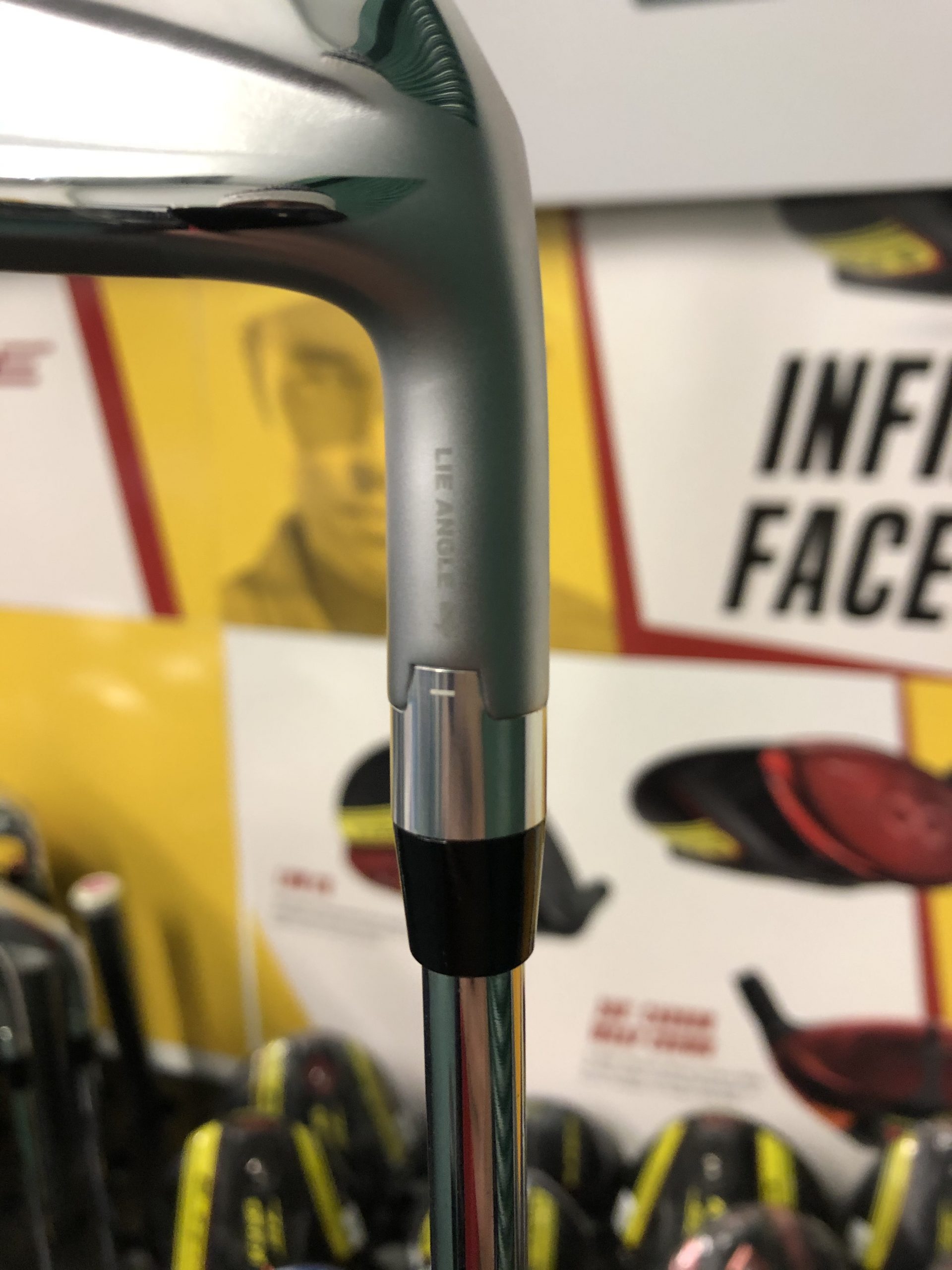 SHAFT OPTIONS
Again for the purpose of a fair test between the SZ and Forged Tec Irons I used the same shaft model and flex. It was the KBS TOUR 90 in a Stiff Flex. I have an iron swing speed of around 85MPH so Stiff is more suitable to my swing than say Regular or Lite Flex. This KBS TOUR 90 Shaft is the standard option for the SZ Iron. KBS $ TAPER LITE is the standard shaft for the Forged Tec Iron. If you get fitted yourself then the shaft model and flex can be matched to your swing..
Cobra SZ Steel Iron Shaft 👇👇 Mid to High Flight..

Cobra SZ Graphite Iron Shaft 👇👇 A Lighter shaft with a high flight..

Cobra Forged Tec Steel Iron Shaft 👇👇 Mid to High Flight..

Cobra Forged Tec Graphite Iron Shaft 👇👇 A Lighter shaft with a lower flight..

"During practice swings with both clubs, I was just about aware that the SZ was very slightly lighter than the Forged Tec. Maybe a lot of amateur golfers might not pick up on this.
THE RESULTS
After hitting shots with both clubs (and my own), using the FlightScope Radar I took a look at my results …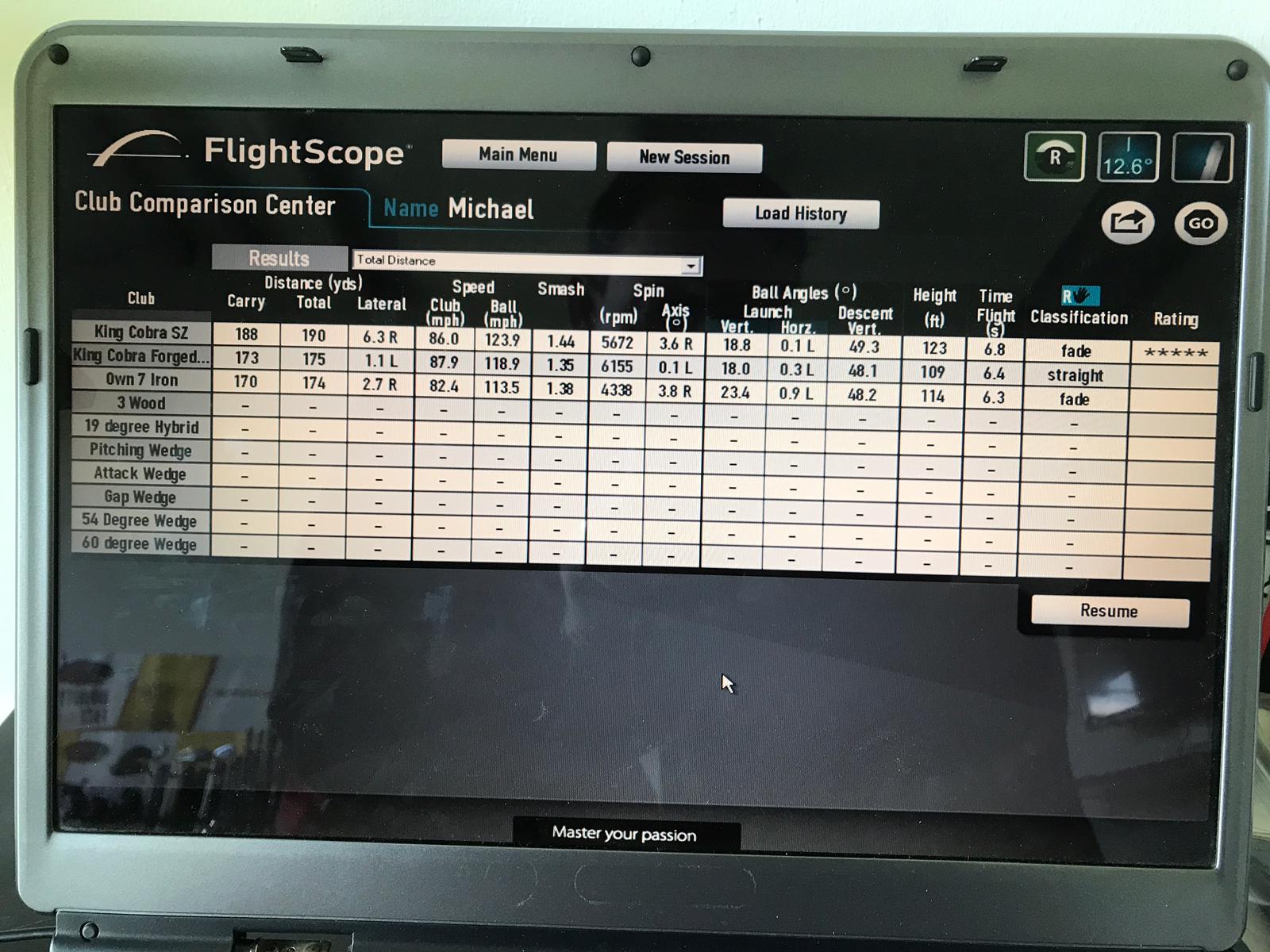 – I hit the SZ Iron the furthest. – (188 yards average carry distance (Thats long for me!)
– I got the most Ball speed from the SZ Iron. (123.9MPH vs 118.9MPH Forged Tec)
– The SZ iron shots went the highest. (Which is very much related to how far people then hit)
– HOWEVER I do really like the feel of impact with the Forged Tec. Maybe this is the Foam infused technology??
– I do also feel that I could shape my shots more with the Forged Tec Iron. Something that is not shown in these numbers. Maybe as a Professional Golfer it is important to me to be able to do this on the course when I am trying to shape the trajectory into a certain wind or higher or lower.
– Obviously shaping shots is not a priority for the amateur golfer who is just trying to hit good solid straight shots!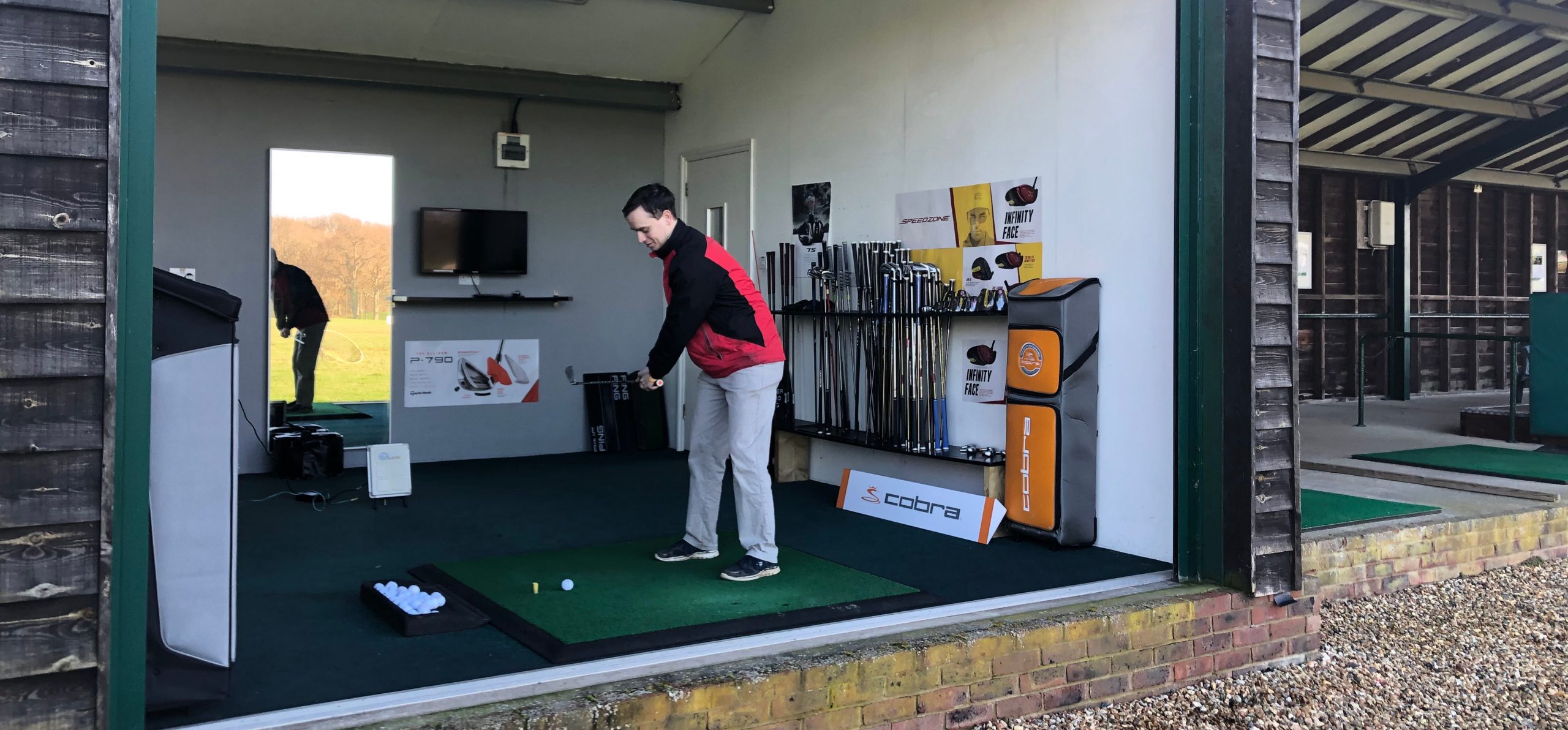 FINAL NOTE
We all swing the club our own specific way and at varying speeds. My results will probably differ from your own! Also it is a personal preference as to which iron you like the look of and the sound/feel at impact.
Whatever standard you are, I definately recommend getting custom fitted here on the Driving Range so you get the right build of Irons that match your swing and make you play the best you can! 😎 Michael Stoner PGA Professional Coach at Burgess Hill Golf Centre.
See more about Cobra at Burgess Hill Here >>>
Enquire about your Custom Fit Here >>>