Why is Custom Fitting so Important >>
---
(Suitable for Just Driver or Single Clubs)
(Suitable for Woods or Iron Sets / Wedges)
---
😎 Improve your Clubs in 2021! 😎
👇 Here's whats New in 2021 from the BIG Names 👇

CALLAWAY… EPIC MAX / SPEED / MAVRIK / ROGUE
A new decade of innovation starts today. Introducing the MAVRIK Drivers, powered by A.I.
Read More >

TAYLORMADE SIM2
 Shape in Motion!
Read More >

COBRA RADSPEED
Speed with No Limits..
Read More >
---
Get Fitted at Burgess Hill Golf Centre…

CUSTOM FITTING STUDIO
 Large private bay on our Driving Range, Heated and Equipped with the latest Fitting components, shafts and heads. Large Plasma TV for Ball Flight/Club Data.

FLIGHTSCOPE TRACKING
 Radar technology as seen on BBC / SKY showing all Club Direction / Swing Speeds. Also collects all ball flight data including Launch angles, Distances, Grouping and Club Comparisons.

FITTING EQUIPMENT
Burgess Hill Golf Centre is an Official Custom Fit Centre. Stocking all the latest Taylormade (SIM2) Fitting Components, Callaway (EPIC MAX / EPIC SPEED / MAVRIK/ ROGUE ) Cobra (RADSPEED)

PGA PROFESSIONALS
 Custom Fit sessions are under the eye of our highly experienced PGA Qualified Golf Instructors who will find you Maximum Distance and Forgiveness!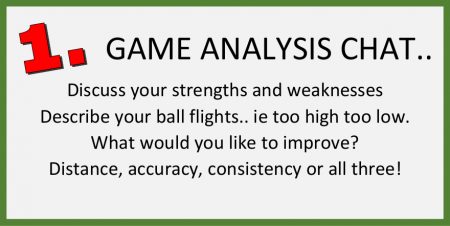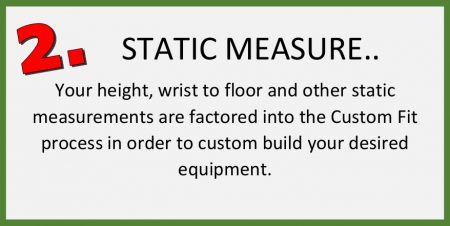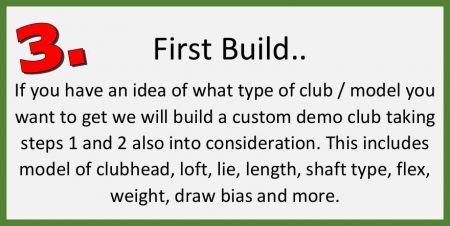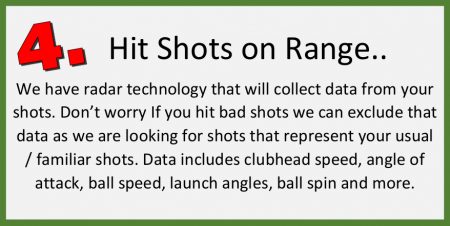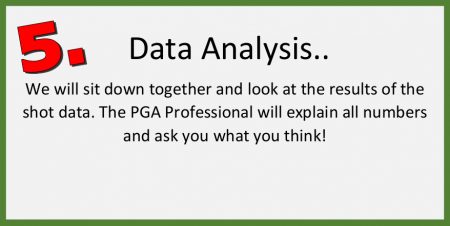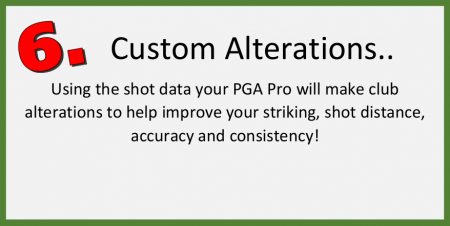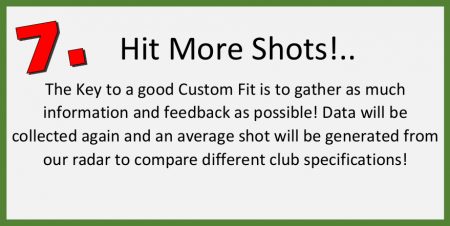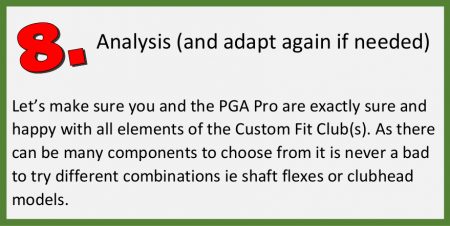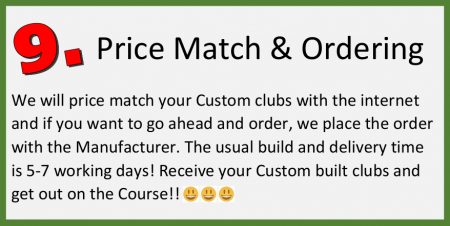 ---
Cost of a 30 Minute Custom Fit (suitable for a Driver Fit) is £28. This includes Range Balls and 50% refunded if any order for custom built clubs are ordered same day.
Cost of a 1 Hour Custom Fit (suitable for any or all clubs) is £45. This includes Range Balls and 50% refunded if any order for custom built clubs are ordered same day.
Contact Us to Book your Custom Fit Today!
Or Call us 01444 258585
---
Why is Custom Fitting so Important?..
Winners in all major sports will tell you how important it is to be competing with customised equipment. Golf is no exception to that rule. In fact the margin of error in golf is so small that playing with customised equipment becomes even more important. Fact is you will never play to your full potential unless you are playing golf with customised equipment. Some think that it is only top players who benefit from custom fit. This is definitely not the case. Good players could possibly adapt to their equipment given enough time but they choose not to do so. They make sure their clubs are customised to fit their golf swing, rather than having to modify their golf swing to suit their clubs. The average amateur doesn't have the skill to adapt to their clubs. So all the more reason they need to be playing with custom fit clubs. Tiger Woods was once asked what his best tip would be for beginners. His answer was to make sure the beginner was playing with custom fit clubs. Otherwise they will likely develop swing faults which could take years to correct. He himself has played with customised equipment from day one. His dad made sure of that. So if you seriously want to improve at the game of golf, playing with customised equipment is absolutely essential.