Michael Stoner
AA Qualified PGA Golf Professional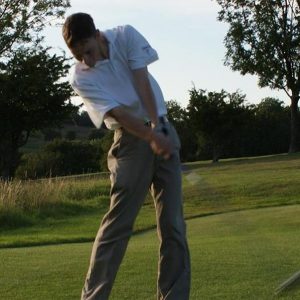 My Teaching Philosophy..
My approach to coaching is a simple one which recognises that everyone has their own individual swing and goals that they want to achieve, by discussing the pupils goals and aims in the beginning. Together we can formulate a plan of action through structured coaching that will enable the pupil to reach their goal.
Within my lessons I use the GASP video technology to help you improve
"From beginners to professionals and juniors to seniors, I am here to help everyone improve their golf".  
Services & Availability :
Availability
I'm always available to teach but Tuesday's, Wednesday's & Saturday's are my best days for tuition.
Individual Tuition
I offer everything from 30 minute lessons up to 24 hour lesson packages
Weekly Group Roll Up Classes 
Tuesday Evenings 7.00pm to 8.00pm – £10 each – Max 8 per class (All abilities welcome)
Wednesday Evenings 7.00pm to 8.00pm – £10 each – Max 8 per class (All abilities welcome)
Saturday Junior Group Class         
Every week from 12pm – 1pm & only £8 per class – No Booking Required – JUST TURN UP
Contact Details:Please contact me with any question you may have and I will answer them for you
Email: mike_pga@hotmail.com or Phone 07866 388327