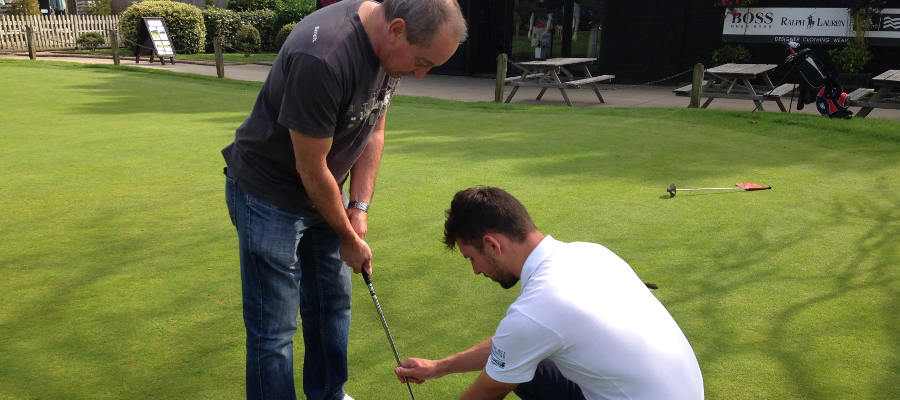 You might be new to the game of golf, an active club member, or a budding star. Burgess Hill Golf Centre's Teaching Professionals will give you the best of your golfing potential. Go to All Lesson Options or have a read below.. 
Just Getting Started?..
There is no better place to start learning the game than Burgess Hill. Our Centre is the perfect hub for beginners and improvers to practice and ask us questions to gain experience. Everyone (EVERYONE) finds golf a challenging game but at Burgess Hill the staff are very welcoming and willing to help you in any way so you get the best out of your Golf!
RECOMMENDED 'GETTING STARTED' LESSON OPTIONS – 30 Minute Lesson, 1 Hour Lesson, 4 x 1 Hour Lessons.
Buying Someone a Lesson Gift Voucher?..
Buy a Lesson Voucher here online and we will either email you a voucher for you to print off or we will post it to you. You can also leave personal notes that we can add to the voucher!
RECOMMENDED 'GIFT VOUCHER' LESSON OPTIONS – 1 Hour Golf Lesson, 1 Hour Lesson for 2 People, Play with The Pro Lesson if the golfer is an improver then maybe a package of lessons like 4 x 1 Hour Lessons
Looking to Improve..
You might be struggling with your game or you may have slowed down in your progress.. We often teach club golfers and society golfers who have practiced abit (or alot) but need some direction on the next stage of improving their game. There is alot of complicated golf instructions out there that leads to confusion and frustration. We have a clear and simple set of beliefs and instructions that will improve your game.
RECOMMENDED 'IMPROVER' LESSON OPTIONS – 4 x 1 Hour Lessons, 8 x 1 Hour Lessons, 12 x 1 Hour Lessons, 24 x 1 Hour Lessons
Childrens Tuition..
We offer Professional guidance to the Under 16's with one to one tuition or Childrens Group Classes. Our Childrens Teachers are DBS checked (CRB) and all Qualified PGA Professionals. With separate driving range bays and the Centre being private land you can feel assured that the children are in a safe environment.
RECOMMENDED 'CHILDRENS' GIFT VOUCHER' OPTIONS – 30 Minute Junior Lesson, Saturday/Sunday Pack of 5 Sessions, Saturday/Sunday Pack of 10 Sessions, Play with a Pro!
Go to All Junior Lesson Options Here
Childrens 'Golf Theme' Birthday Parties are also very popular at the Centre. Up to 12 children for a 2 hour Party, includes fun Golfing Games, Birthday Cake and Invites. Organised by one of our PGA Professionals!
General Info..
With many practice facilities at Burgess Hill Golf Centre we are the perfect choice for your Golf Lessons. The Driving Range is floodlit so you can have your lesson at night. The range is also undercover, so you can still have your lesson with adverse weather conditions. Also, us Teaching Professionals understand the importance of the 'short game' in golf, and we have a fantastic raised chipping area plus a top quality large Putting Green.  Most of the hour tuition includes video analysis (if the pro seems fit) which is a must because seeing what your pro is explaining can be the different between improving or not.
Most importantly of all, our Teaching Professionals are dedicated solely to giving the best quality of tuition possible. They are not part time or have any other roles at the Centre, so can expect first class tuition.
What part of the game do you want to improve?..
(Buy 1/2 hr or hr slots with our Pros and choose what to work on)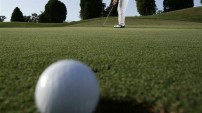 Putting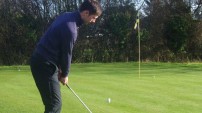 Chipping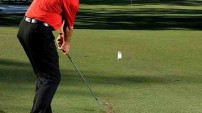 Pitching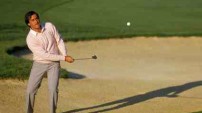 Bunkers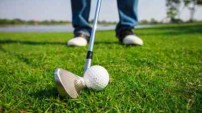 Mid Irons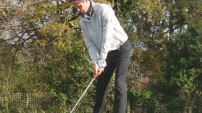 Long Irons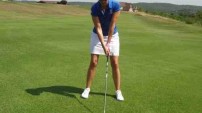 Hitting the Woods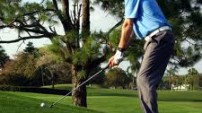 Trouble Lies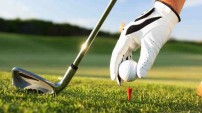 Lessons on the Course