James Sharp
PGA Professional
Course Records:
65 West Hove – 5
66 Eastbourne Downs – 6
Lowest Score as a Pro:
62 – 8 Open la Pinetina
65 -7 Open la Pinetina
Best tournament Score:
-14 St Malo Open
-14 x2 Open La Pinetina
-13 Open la Mirabelle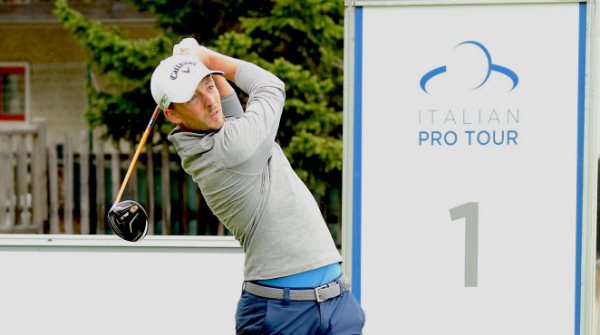 Best tournament result: Won Cervino Open 2017 |  Play off Open La Pinetina 2017 | 2nd Open La Pinetina  |  2nd Dreamlands Classic Egypt 2019
Other notable results:  PGA Sussex Open winner 2016  |  Sussex Professionals Champion 2016  |  2nd Stage of European Tour Qualifying 2018  |  2x British Open Final Qualifying
---
I have spent the past 7 years competing full time on numerous Professional Tours, with wins all across the world. Having played at this level I know what it takes to improve having worked tirelessly to do the exact same thing in my own game. During this time I have built up a great knowledge of all the different aspects of the game by working with some of the world leaders in their fields. From Putting to Full swing, Golf Psychology, Sports Nutrition, Golf Bio-mechanics and Performance practice, I have the ability to improve your game, whether your goal is to break 100 or 70.
Every lesson has the option to upgrade and use GC Quad launch monitor technology. Which is the foremost Camera based system, providing factual Club Data on every shot. On course simulator software is also available, allowing us to bring the course to the range and work on every aspect of your game. GC Quad also has the most up to date Putting Software helping you to hole more Putts.
GCQuad Launch Monitor | Foresight Sports Europe
Please contact me now for your free consultation and find out how you can take your game to where you want it in 2022.
07539281288 Jamessharpgolf@gmail.com .. BOOK A LESSON WITH ME HERE >>
Individual Adult Lessons.
Individual lessons are available on the Driving Range, Putting Green, Chipping Green or Bunker and include Video Analysis and improvement plan. These are best for those looking to improve in any area of their game and are a perfect entry to a longer series of lessons in the future. Giving the client a chance to experience coaching without the commitment of a package.
30 Minute Lesson – £28
60 Minute Lesson – £45
9 Hole Playing Lesson – £65
GC Quad analysis + £10
Individual Junior Lessons.
Junior lessons include all the same aspects as the Adult lessons with more of a focus on a fun learning environment. They are available to juniors of all levels from their first swing up to the elite players in the county.
30 Minute Lesson – £20
45 Minute Lesson – £28
9 Hole Playing Lesson – £45
GC Quad analysis + £10
Package Deals:
Package deals are perfect for the golfer who is serious about improving their game. A series of lessons helps you stay accountable for the changes you make, and really opens up the potential for huge improvements and huge savings, a real win win!!
4 x 30 Minute – £100 4 x 60 Minute – £170
6 x 30 Minute – £145 6 x 60 Minute – £240
4 x 9 Hole Lesson – £220
Junior Package – £135 4 x 45 Minute Lessons + 9 Hole
Short Game Package – £120 Full putting and Short Game analysis, covering Green Reading, Lie Reading, Technical check- up and speciality shots